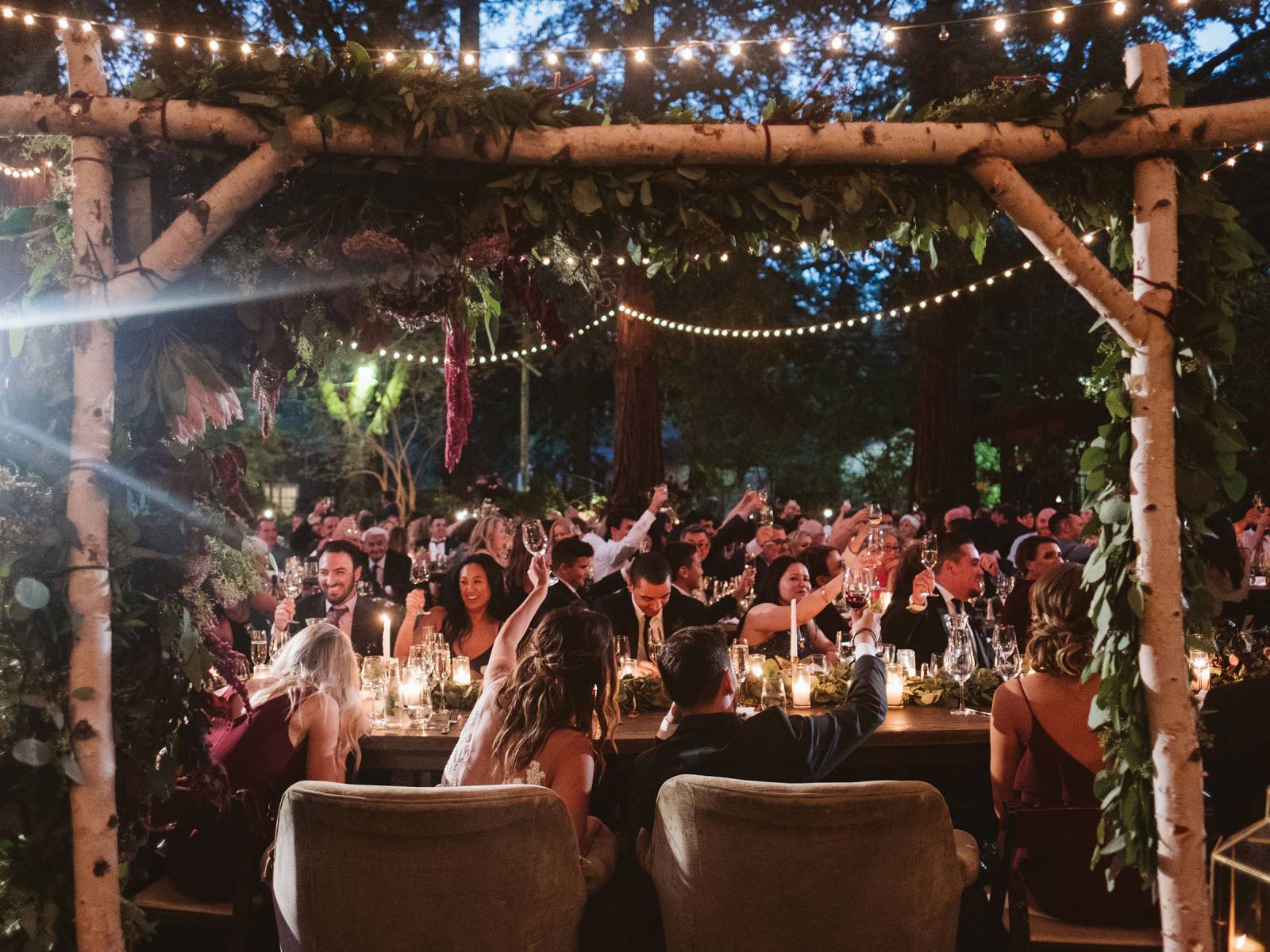 Today's weddings are all about expressing yourselves as a couple--something this bride and groom had absolutely no problem conveying.
A shared love of live music and concerts led Jaime Parres and Andrew Cheney to some amazing shows early on in their relationship. Shortly after they started dating Jaime joined Andrew and his friends for a Big Sean show at the Regency Ballroom in San Francisco. Their next concert would be Kanye West and Jay Z's Watch the Throne Tour at HP Pavilion in San Jose. Needless to say, many more concerts would follow over their nearly seven year journey to the altar. [It's so convenient that Jaime just happens to oversee the special events department for The Regency Ballroom, one of San Francisco's finest music venues, right?]
In tune with their love of music, Jaime and Andrew incorporated local artists they love, including Lil Tuffy who designed a music poster for them that they gave to close friends and family. They used record players and vinyl records as décor for their guestbook table, and fancifully featured song lyrics on various signs and the dessert station.
Combining their passion for music with a reception under the redwoods, they created a wedding that was undeniably Jaime and Andrew--hip, chic, entertaining, full of laughter and love and dancing...so much dancing!
FIRST DANCE SONG Fade Away - Rebelution
STYLE Bohemian, Hipster, Outdoor, Whimsical
COLOR PALETTE Burgundy, Blush, Cream, Green, Mauve