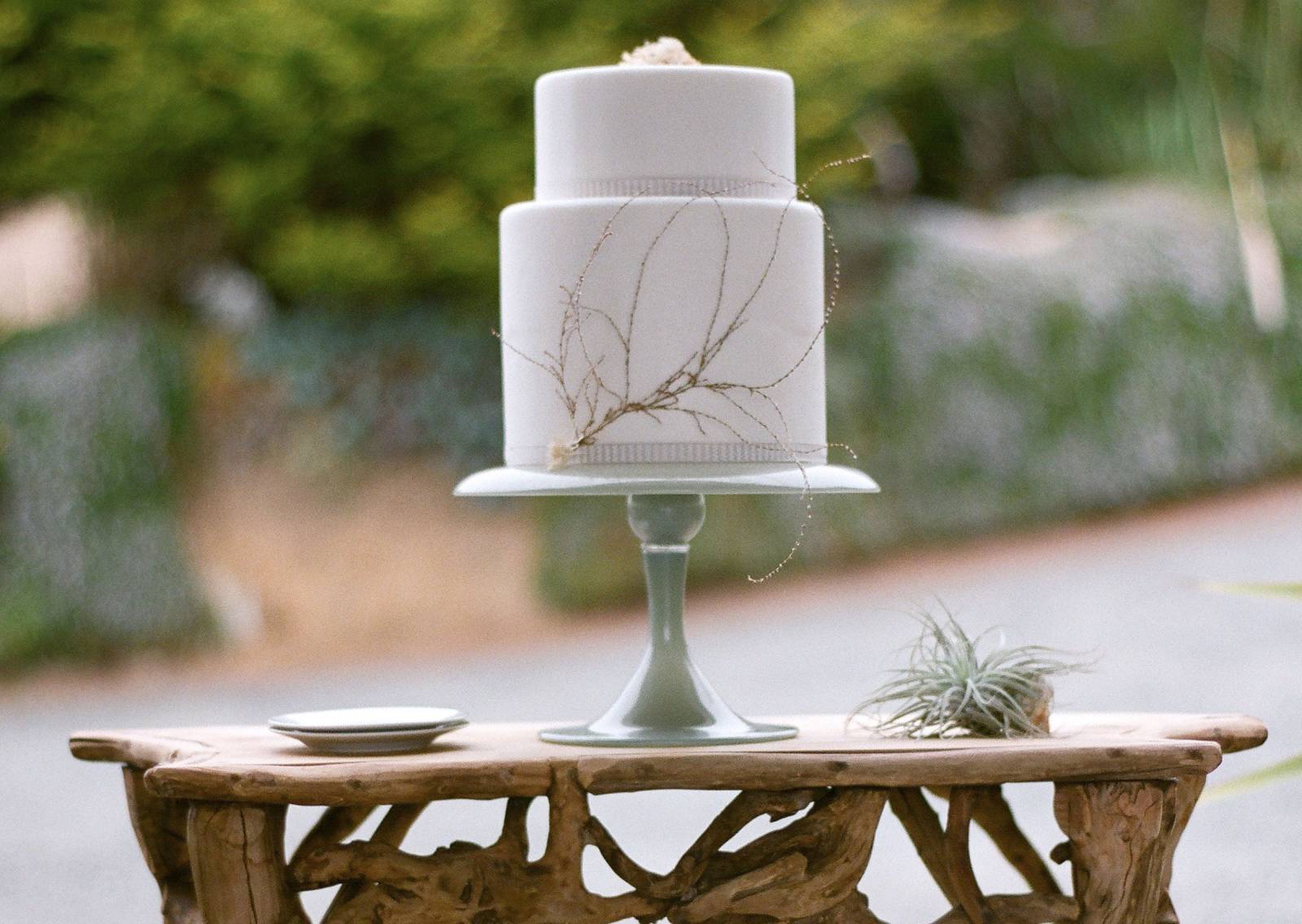 What's the one thing you expect to see at every wedding reception? The wedding cake, of course! Steeped in tradition, a symbol of good luck and fertility, cake has been a part of wedding celebrations since Roman times. Whether an elegant three-tiered creation trimmed with seasonal fruits and a monogram, or fondant wrapped layers of vibrant colors, bows and designs, your cake and its presentation will undoubtably be a focal point and object of conversation at your reception.
Begin your search with ideas of design and accents admired on cakes from other weddings you've attended, seen in bridal magazines or on Pinterest. As your path narrows you will be presented with three very important decisions: the cake flavor, the filling, and the icing or cake covering. Properly paired, these delish' elements will create a seductive blend of tastes, texture and visual appeal. This is truly one of the perks of planning a wedding.
FILLINGS Some common fillings are butter cream, ganache, flavored mousses, custard or pastry cream, whipped cream, fruit jam and fresh fruit. The fillings you select may be limited by your choice of decoration. If the process of decorating requires hours of sitting at room temperature before the cake is delivered to your reception, it may not be possible to use fresh mousses or pastry creams as fillings, because they tend to break down quickly. A better option would be ganache or certain types of butter cream. These are also nice alternatives for cakes that are too large to be refrigerated.
FINDING A BAKER You will want to locate your baker at least four to six months before the wedding. Most can show you a portfolio of cakes they have created. Also offered are cake tastings, either by appointment or on special evenings reserved for couples to visit the baker's location and taste samples of their work.
THE COST Before talking to a baker you should know your cake budget and how many guests the cake will serve. If you plan on observing the age-old-tradition of saving the top layer for your first anniversary, be sure the number of servings does not include that layer. Another option is to go ahead an enjoy the top layer on your wedding day while its fresh and tasty, and order a replica of that layer for your first anniversary.
The average wedding cake consists of three-tiers: 12", 9", and 6"; or 15" 10" and 6", and serves about 125-150 people. You will find that prices can range from $5 to $25 per slice depending on the elaborate nature of your cake.If cost is not an issue, be more elaborate with the addition of a sweets table, also referred to as a Viennese table, offering cookies, candies, pastries and deliciously decorated petit fours and other miniatures to complement the cake. For yet another touch of elegance, consider finishing each slice of cake with a savory sauce, fresh fruit or small scoop of sorbet.
A potential cost for which you should be prepared, unrelated to your baker, is the facility or caterer's fee for serving the cake which can range from $1 to $6 per slice. In some instances, this fee is negotiable. Ask your caterer and budget accordingly.
THE CONTRACT Once the details have been confirmed, get everything in writing. Your contract should describe all the details.
Cake layer shapes and dimensions
The filling and icing flavors
Colors and decorations with an attached sketch or image of the cake you're ordering
Cake top and who's responsible for providing it (you or the cake maker) If using fresh flowers include it in the floral designer's contract
Cake stand and who's responsible for providing it
Number of people the cake will serve
Delivery date and time
Delivery location and set-up time
Specific instructions for the proper storage and/or placement of the cake prior to the reception (e.g. whether to refrigerate or leave at room temperature)
Confirm that all services are included
Any items that need to be returned and when
The final price
Payment terms
Cancellation policy

Be sure to confirm the final details with your reception facility coordinator. Find out exactly when the facility will be available for delivery and set-up. Get a phone number for the person opening the facility for your delivery, then relay the information to your baker. If your cake requires refrigeration, make certain your reception facility has adequate space to accommodate it.