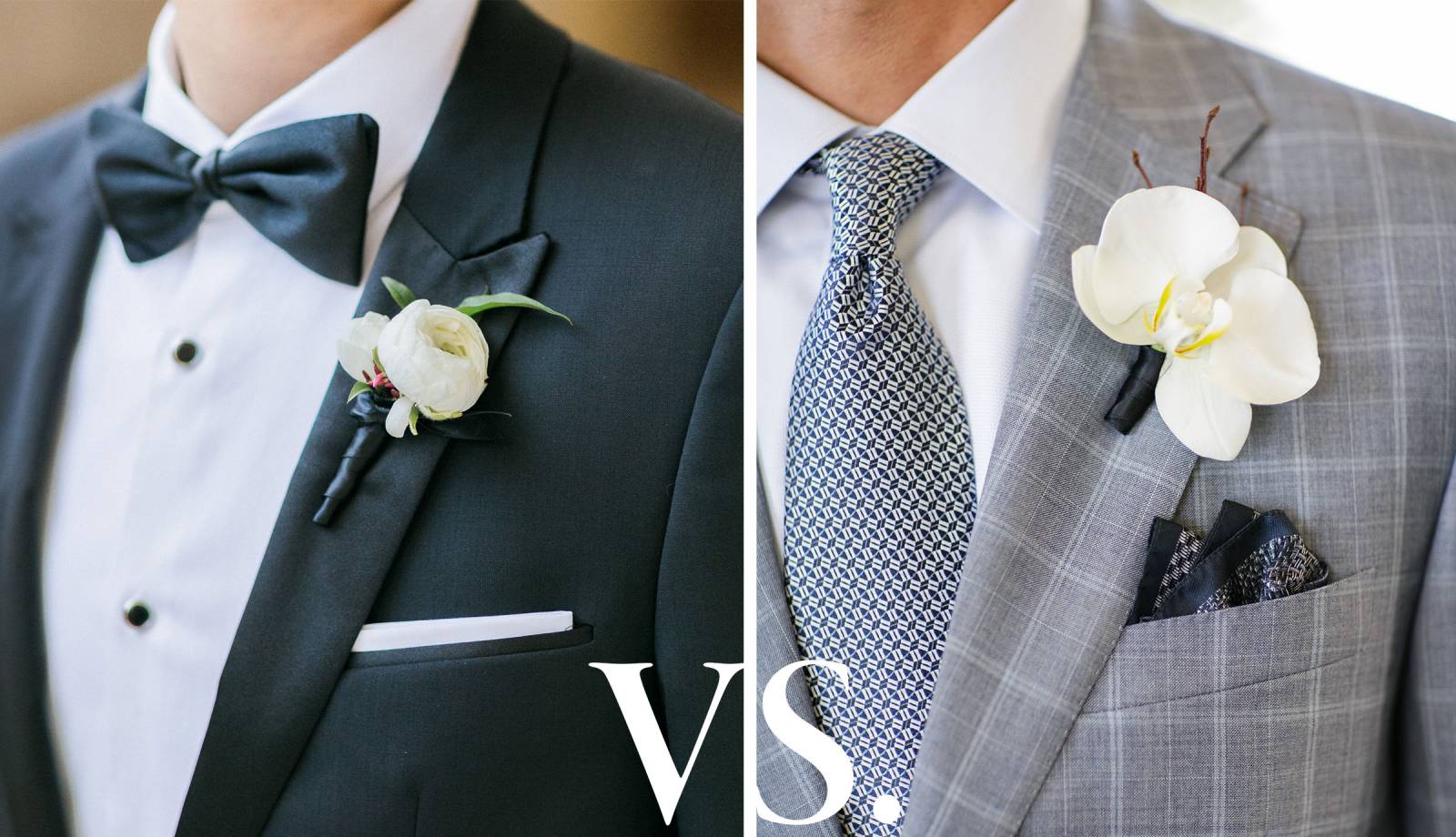 Whether you are getting married at the Plaza Hotel or on the beaches of Maui, always remember that a wedding is a formal affair and your attire should reflect the occasion.
LOCATION MATTERS A tuxedo is usually appropriate for a high-end hotel or church wedding, while a suit is more appropriate for less formal venues such as a country club, wine country, beach side resort, cosmopolitan art gallery or museum in the city.
CLIMATE IS KEY The time of the year and location will also determine the material and formality of your suit. While a light, tropical weight wool is a good all year round for most seasons, think about cotton or linen for those warmer months or tropical locations.
TUXEDO Should you choose to wear a tuxedo, and would like your gentlemen guests to dress is similar fashion, simply specify "black tie" on the invitation. This indicates that men are requested to wear a tuxedo which consists of black tuxedo, white shirt, black bow tie, and black shoes. During the summer, I love the look of a white dinner jacket. It's a very classy look and a nice alternative to an all-black tux. I'll touch on tuxedo styles in the next installment, so stay tuned.
SUIT If your venue dictates a suit, you can specify "formal" or "black tie optional" on your invitation. This means that while a tuxedo is still appropriate and encouraged if you have one, a nice suit is totally acceptable.
Now just because you decide to wear a suit, don't think about the suits you would wear to your corporate job. Leave those charcoal and navy pinstripes at home. A wedding is a festive celebration and the prime opportunity to have a little fun with your wardrobe. More about how to accessorize a wedding suit in the next installment.
In the next installment, I'll talk about different tuxedo and suit styles, and how to accessorize the entire wedding look.