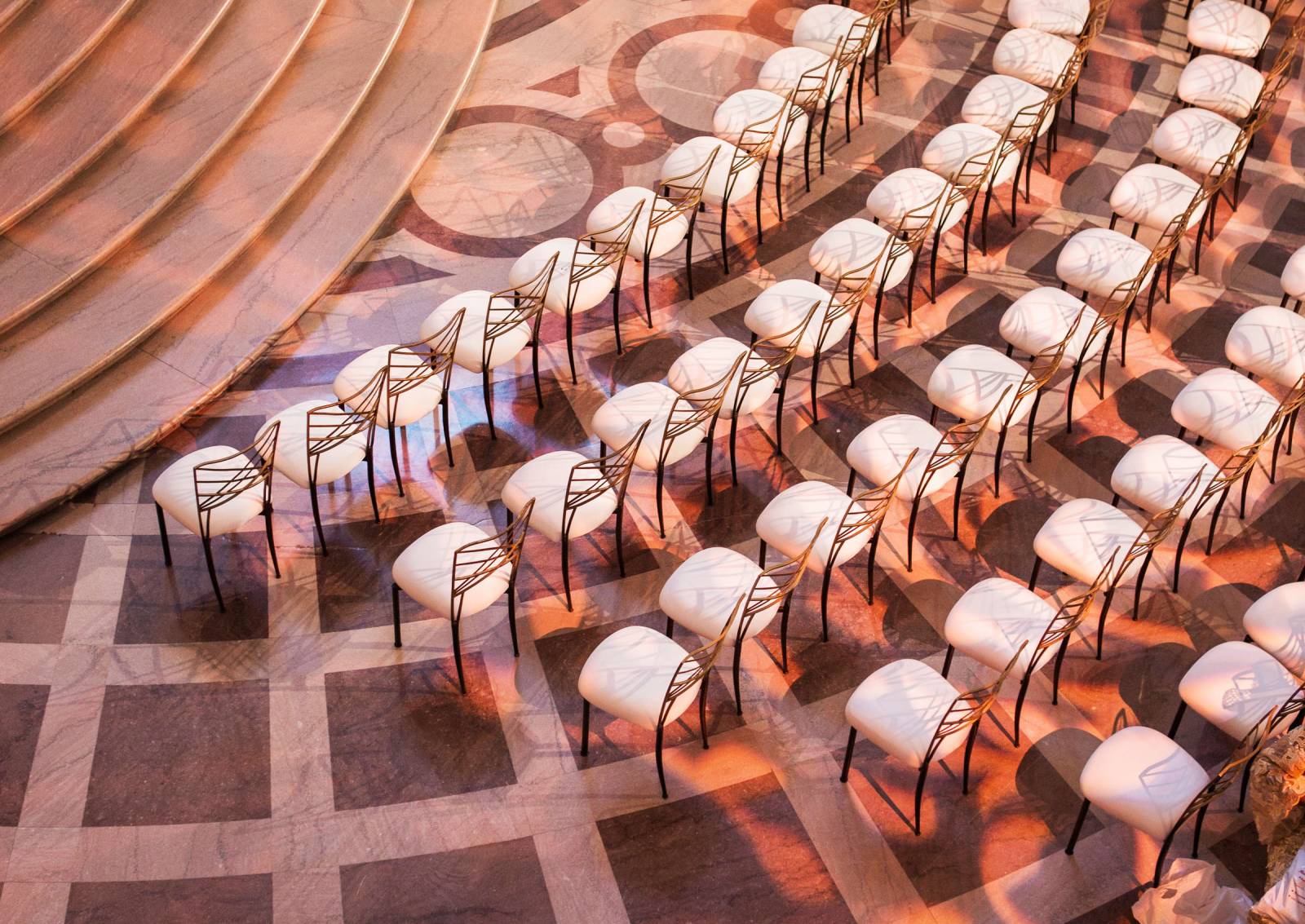 Your reception will account for the majority of your wedding budget and planning efforts. Make the most of both by taking time to orchestrate it.
TRANSITION FROM CEREMONY TO RECEPTION Avoid a large time gap between the ceremony and reception. Out-of-town guests tend to feel a little lost; guests arrive at the reception feeling less than fresh after wearing the same celebratory clothes all day; and those with children will have to arrange for all-day childcare.
DIRECTING YOUR GUESTS If the ceremony and reception are at two different locations, designate someone to greet and guide your guests to the cocktail or reception area, or make sure there are adequate signs directing them to the proper place.
ASSIGNED SEATING If you opt for assigned seating, provide a copy of the seating chart to your caterer or event planner so they can arrange the seating cards. For open seating, reserve tables for yourselves, the bridal party, family and honored guests.
TIMELINE Most receptions last about four hours. That compressed amount of time should accommodate the following:
Cocktail Hour
Formal introduction of the bride and groom
Seating of guests at their tables
Couple's first dance
Welcome speech or blessing
Dinner service begins
Toasts, to begin as the first course is served
Father-daughter dance, followed by mother-son dance
All guests invited to dance
Cake cutting and dessert course
Newlyweds make a short thank-you speech during dessert
Last song, followed by couple's departure
MAKE IT YOU! Make your wedding uniquely you by weaving your interests, hobbies, culture and passions into the tapestry of your celebration. And most importantly, don't sweat the small stuff. It's your wedding. Live the moment!