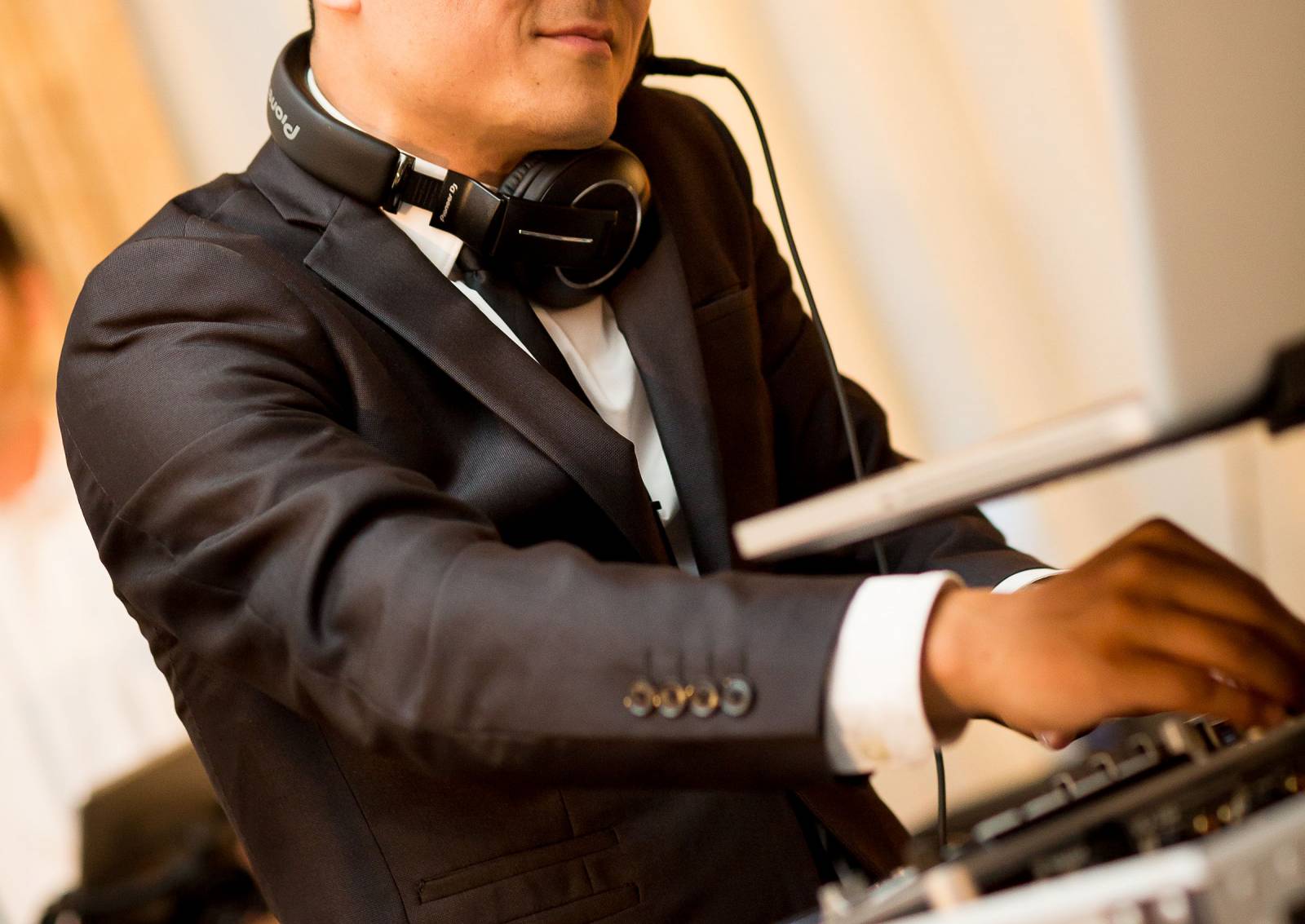 There are three major segments for which to plan your music: the ceremony, the cocktail hour and the reception. Performance options include vocalists, instrumentalists, disc jockeys and bands.
CEREMONY + VENUE RESTRICTIONS If your ceremony is at a house of worship, inquire about possible music restrictions before booking your musicians. Likewise with your reception venue. Whether you intend to have a DJ, a band, or both, be sure to ask about any restrictions regarding the type, volume or duration of music.
BANDS The size of the band will depend on the number of guests you invite. Here's a suggested formula for calculating the size of band you'll need. For up to 100 guests a 3 to 4 piece band is recommended. For 100-200 guests allow for a 5 to 7 piece band; 200-300 guests, provide a 7 to 9 piece band or orchestra. The larger the band, the larger the stage--it'll affect your floor plan.
DISC JOCKEYS Couples traditionally engage disc jockeys for their ability to provide a wide variety of music. They can play all of your favorite songs, each performed by the original artists, and because DJ's work with prerecorded music, your entertainment is continuous, even during breaks.
SONG SELECTIONS Provide your DJ or band with a list of songs you'd like played at the reception, as well as the song for your first dance. Keep in mind that while you may love jazz or alternative music, those types of music don't always make great dance selections, especially for hours on end. Give your professionals the freedom to truly entertain your guests by mixing a few of your personal preferences with a balance of tried and true reception crowd pleasers. An experienced entertainer will know how to read the crowd and keep the party jumping, but only if you let them.
THE EMCEE Provide your emcee with a schedule of events.
If there are any special introductions to be made, be sure to review the correct pronunciation of the names and relay what each person's relationship is to the bride and groom. To avoid any awkward moments, let your emcee know about any family sensitivities. They can phrase announcements and introductions in a way to make everyone feel comfortable and acknowledged, but only if they're aware of the situation.