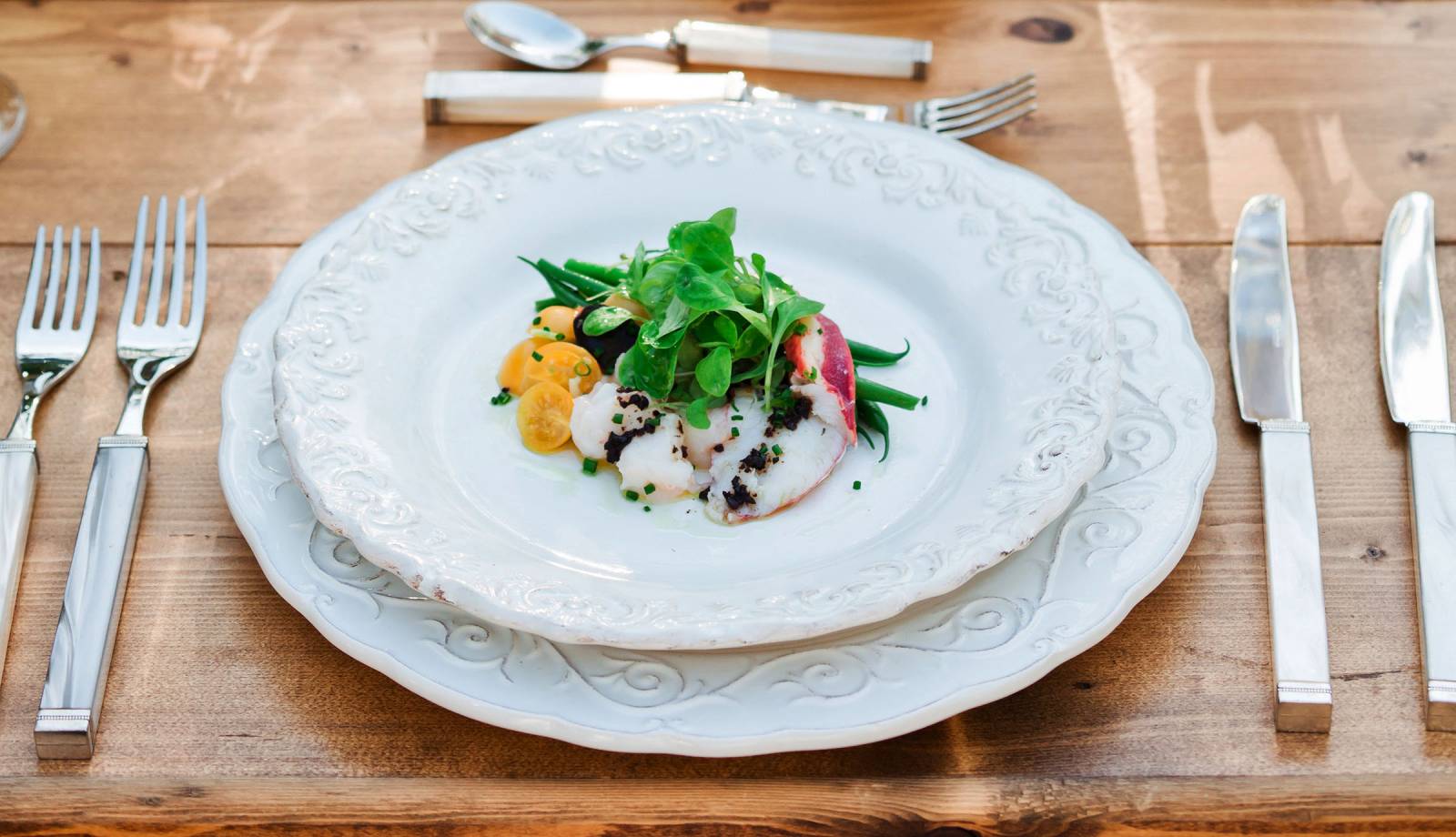 If you are in a position to select your own caterer, try to narrow your list immediately to no more than three. When calling each caterer, have as much information ready as possible - your wedding date, reception location, time of day, approximate number of guests, and degree of formality and theme.
FOODIES UNITE Do you harbor a secret obsession for the Food Network? If so, you're in good company. Couples across the country are releasing their inner-foodie, using both the cocktail party and reception to share their passion for the culinary arts. From Thai to Indian, Italian to Vietnamese, seafood to vegetarian, let your palate inspire. What better way to personalize your day than by sharing your secret love affair with food? The size and generational span of your guest list will influence selections, so take a quick look at your list before placing your final order, making sure there's a little something for everyone.
CALCULATING THE COST Caterers calculate their prices on a per-person basis according to the menu selection. To determine your overall food cost, simply multiply the number of guests by the cost per person. For example, if you have 150 guests and the cost of dinner and beverages is $100 per person, multiply 150 x $100 for a total food cost of $15,000. Mentally add an additional 10% for overage, and 15%-20% for the gratuity (aka service charge). Ask for prices inclusive of tax and gratuity. Alcohol will be a separate cost.
SEASONAL INGREDIENTS Making menu selection that utilize fresh, seasonal ingredients will be more cost effective than choosing exotic or out of season ingredients. Be open to cost saving suggestions by your caterer and be realistic about what your budget can deliver.
TO PRESET OR NOT TO PRESET Many venues encourage a preset first course. While it definitely saves time, it can also make your reception look like a charity event. Instead of presetting the salad, consider doing the first dance at the beginning of the reception. Servers can bring out the first course while guests are admiring the results of those fancy dance lessons you convinced your fiancé to take.
FINAL GUEST COUNT Typically the final guest count is required one week before the event. This will be the minimum number of people/meals for which you will actually be charged. Most caterers will plan on the addition of a few last minute guests and will add their meals to the final bill.