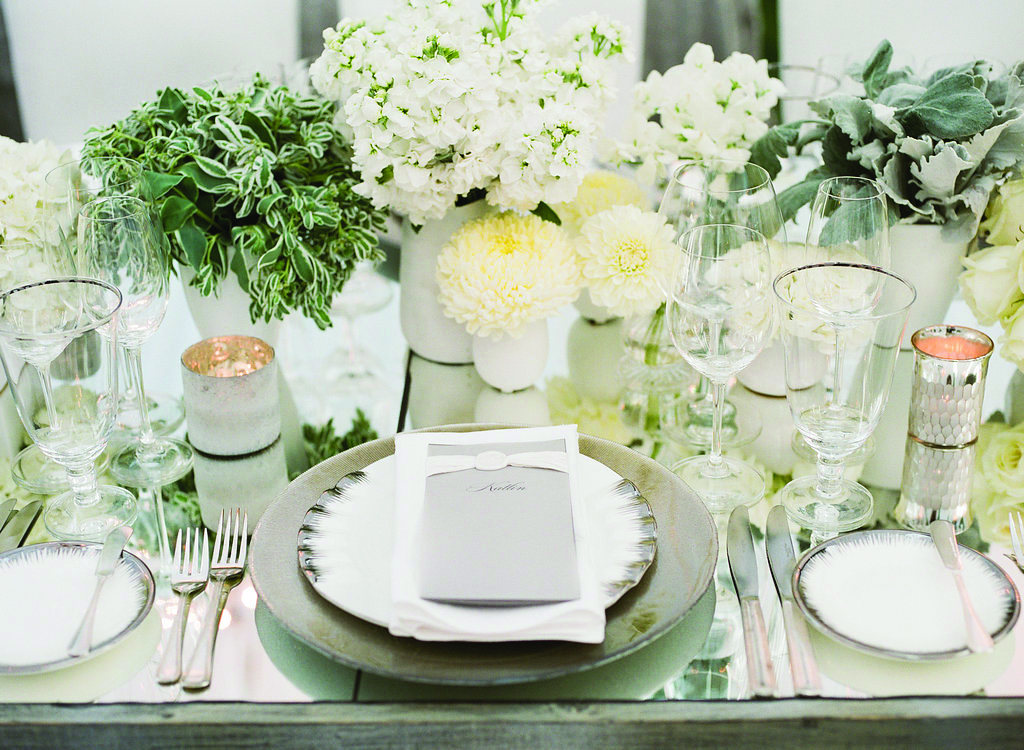 At the start of every year, I make a mental checklist of flowers I've fallen in love with or that I'm still head over heels for. Some have been on my list for years, some have slipped off and on, and others have been out of fashion for a while and suddenly I'm seeing them from a fresh new perspective. These are my TOP 5 picks for 2019.
LISIANTHUS - Not all lisianthus are created equal.
Lisianthus is one of those perennial, year-round available cut flowers that are sure to please due to their fragile but shapely petals and diverse range of colors. Over the years, I've leaned on the versatility of Lisianthus as a great addition to centerpieces, large floral arrangements as well as bouquets, for its volume, long lasting nurture and texture. It's a wonderful support to other flowers, blending well with hydrangea, sweet peas, garden roses, stock, spray roses, scabiosa, dahlias, dianthus and so on. The blush-yellow apricot lisianthus is going to continue to be a go-to texture flower for brides looking for a hint of blush, nude or soft peach tones in their florals. Recently the new hybrid varieties have captured my attention. New colors like the "Red of Purple" which comes in a bright red-purple and is a double petal flower, or "Black Pearl" with its moody deep eggplant hue or "Rosanne Deep Brown" which has copper, antique undertones, reinforce the flexibility of Lisianthus. I, for one, love the Deep Brown because it works so well with more boho, botanical, natural arrangements and color palettes. In these new hues, Lisianthus has got to be one of my favorite flowers for 2019.

VERONICA
Veronica is a very neat, delicate and striking petite flower. They can stand very straight making them appear to be magic wands. Though blossoming in a variety of rich blues, pinks, purples, the white shade is my perennial favorite. I've been a fan of Veronica for quite some time because its movement is so lovely. Used as a textural element, I adore how it makes a classic arrangement a bit more playful. Not very long in stem length and somewhat delicate, it's great for accenting a cocktail arrangement, adding movement to bouquets and creating airiness in centerpieces. For many years now, astilbe has been the go-to wispy flower but I'm hoping Veronica gets its day!

SOUTHERN SMILAX
There is nothing I love more than a wonderful vine, and Southern Smilax, commonly known as Jackson Vine, is one of my endearing favorites. It's a fantastic greenery because it covers so overwhelmingly gentle without being too obtuse. In small lengths it adds movement and a gentle airiness. Great for backdrops like a chuppah or gazebo, it's lovely also on mantels, staircases (yes staircases) and arbors. When constructing an overhead ceiling of greenery, there's nothing as lovely. A wonderful addition to any centerpiece when cut in smaller lengths, its main attribute is length, which is ideal for larger installations. Sadly, Southern Smilax is not available year-round, but when it is, it's a must have!

CORAL DAHLIAS
Living Coral was just named the color of 2019 and I couldn't be more thrilled because one of my favorite colors in flowers for summer 2019 is the Coral Dahlia. There are several coral shades ranging from more orange, while others lean toward pumpkin, while others include pinks. They come in different dahlia shapes like a ball while others are more decorative or dinner plate variety. Whether it's an 'American Dawn', 'Amber Queen', 'Cornel Bronze', 'Ala Mode', these shades of coral are my 2019 summer flowers.

ANTHURIUM
Let me confess to you right away, I've never used an anthurium in wedding work and I blame my own narrow sighted views. For as long as I've been a designer, I have always associated Anthuriums with plants that my mother kept in her house. Those waxy, large, heart shaped blooms in bright red with a yellow throat. They seemed intimidating and too structured for my garden style tendencies. They simply screamed, "Tropical Jungle" or "Hawaiian Beachside" wedding to me. I was so wrong. I now think Anthuriums are suddenly cool, and done right--like Carnations or Baby's breath--they can be very natural and quite elegant, especially it's pink and white/blush variety.