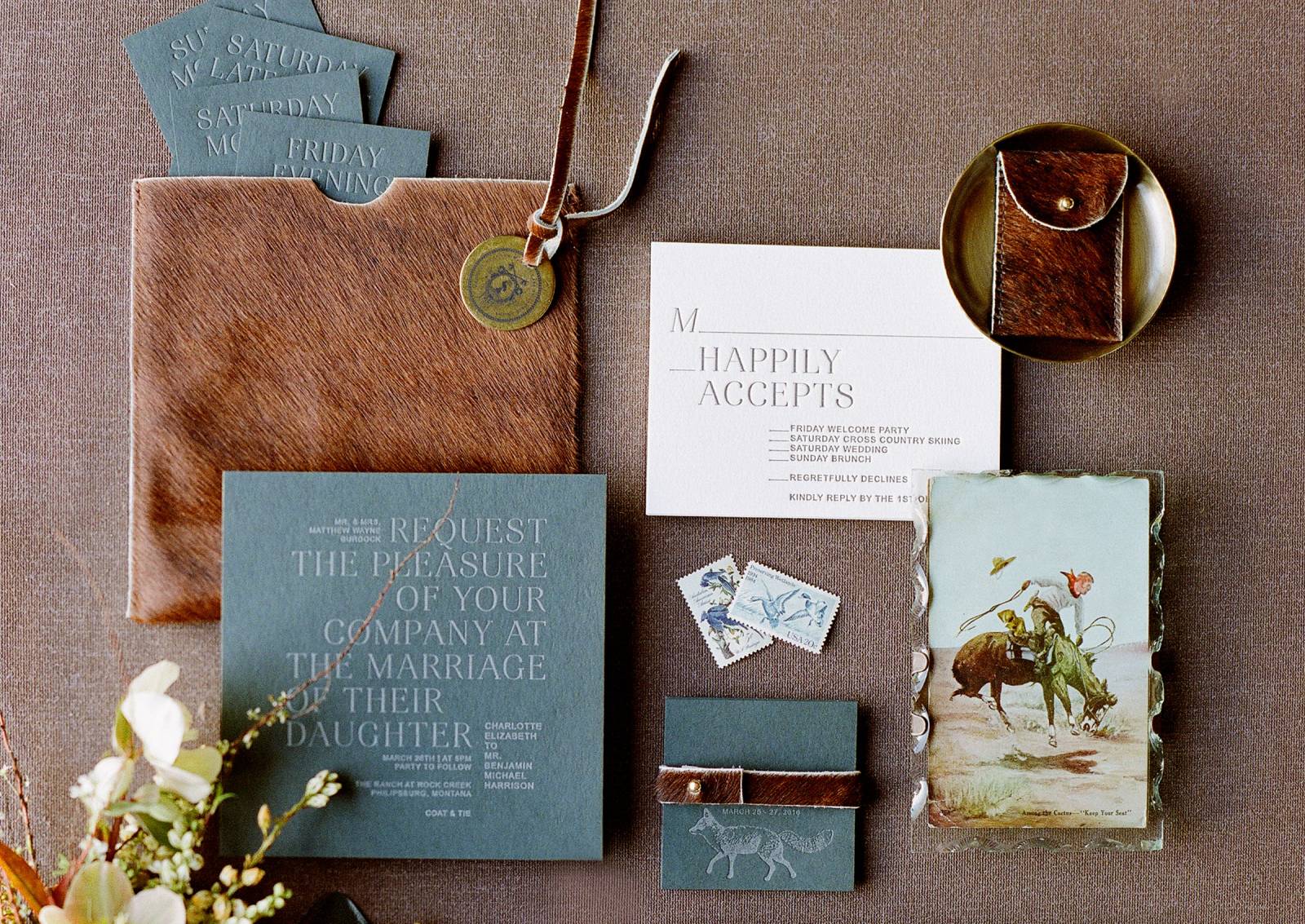 Paper elements are the most effective way to translate your theme throughout the entire event. Here's a list of the various paper elements to consider:
Save-the-Date Cards
Wedding Invitations
Inner and Outer Envelopes
Reception Cards (if location is different than ceremony)
Response Cards and self-addressed stamped envelope
Directions (ceremony to reception)
Ceremony Program
Dinner + Drink Menus
Table Numbers
Escort Cards (for specific table)
Place Cards (for specific seat)
Favor Tags
Signage--Welcome, Gifts, Restrooms, Etc.
Thank You Notes
Announcements
Send your save-the-date cards as soon as the location is booked, especially if the wedding date falls on or near a holiday or school break. A word of caution--avoid committing yourself until you're absolutely sure of how many guests your budget can accommodate. Once your save-the-date cards have been sent, you're committed.